Simplifying the Supply Chain.
Let us do the heavy lifting.
Feralloy knows steel. From our vendors to your final product, let us simplify your supply chain process. Our team members are here to ensure a hassle-free experience.
We're different. Here's how.

We Buy Smarter
Our PMG Inventory Management System helps us forecast our need, plan our buy, and manage our inventory better.
More Inside Storage
Our proprietary IntelliCrane technology increased inside storage by over 30% and improved retrieval speed with smart mapping technology.


Portal Access 24/7
Our customer portal, inSight, provides the info you need when you need it.
We led the way, and we have what you need.
Pioneers of leveling technology.
With three stretch levelers, three temper mills, one pickle line, seven slitters, and three blanking lines in the US and Mexico, we have the skills that you need and the equipment where you need it.
Do you have fabrication needs?
Let us connect you to GH Metal Solutions to produce your laser cut, formed, welded, painted, and assembled parts.


Our strategic locations.
For your convenience. For the planet.
Our facilities are strategically and conveniently located around the United States and Mexico near major interstates and have direct access to rail and barge capability. And being close to you and close to our partner mills means lower transportation costs and reduced emissions – so we can all breath a little more easy. 
Solutions as unique as you.
Get back to what you do best. We've got you covered.
Technical Solutions
Inventory Management
24/7 Customer Portal
EDI Transactions Available
Customized Reporting
Service Solutions
65+ Years of Experience
Dedicated Customer Service Reps
JIT Inventory and Delivery
Logistics Services
Cost Solutions
Customized Programs
Risk Reduction Insights
Market + Risk Advisors
Steel Price Tracking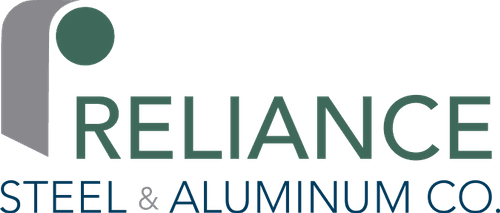 Feralloy Corporation is a subsidiary
of Reliance Steel & Aluminum Co..