Frequently Asked Questions
Q. Who do I contact for Employee Verifications?
Q. What are your shipping and receiving hours?
Shipping and receiving hours vary by location. Please check out the locations page with specific information per location.
Shipping – Hours Vary By Location.. First come first served
Receiving – Hours Vary by Location.. First come first served
S M-F 24 Hrs Close at Noon of Friday
R 5AM – 4PM M-TR Close at Noon on Friday
256-301-0550
Feralloy Charleston
S M-F 24 hrs. 5PM Close on Friday
R M-F 24 hrs. 5PM Close on Friday
843-336-4356
Feralloy Gallatin
S M-F 5am-4PM
R M-F 5am-4pm
502-206-7003
Feralloy Midwest
S 5am-7pm
R 6am-5pm
219-787-6611
Feralloy Processing Company
S 6am-4pm
R 6am-2pm
219-787-1684
Indiana Pickling and Processing Company
S 7am-10pm
R 7am-10pm
219-787-8889
Oregon Feralloy Partners
S 630am-2pm
R 630am-2pm
503-247-3221
Q. Who do I contact for trade references?
Q. Where do I send my invoice?
Below is a list of key information you will need to submit a payment. If you would like more information please email

[email protected]

and someone will get back with you soon.
Duns # 00-510-3189
SIC Code: 5051
NAICS: 423510
Q. What steel processing equipment does Feralloy operate?
3 Stretch Levelers – Additional Coming 2021 to Sinton TX
2 Blanking Lines
4 Slitting Lines
For details on Line Specs and locations see our Locations Detail Here
Q. Who is your ideal customer?
We work across multiple industries in the steel sector. Would love to discuss how we might be able to partner with you,
please contact us
.
Q. How is Feralloy related to Reliance Steel & Aluminum Co.?
Feralloy is a wholly owned subsidiary of RSAC. To learn more about Reliance click here to visit their website.
Q. Do you toll process or just direct sale?
We do both at each of our locations.
Q. How long have you been in business?
Feralloy has been in Business since 1954 and going strong. We strive to continually find better ways to serve our customers and employees.
Q. How do I get to the plant?
Here is a link to our plant locations with an interactive map. If you still have questions please give us a call.
Feralloy is here for you
Ready To Get Started?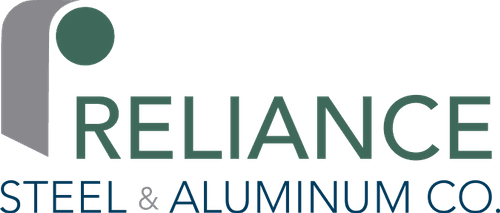 Feralloy Corporation is a subsidiary
of Reliance Steel & Aluminum Co..